The Medical Center at Caverna
Hours of Operation
24 hours a day, 7 days a week. Individual departments may vary.
Visitation Restrictions at The Medical Center at Caverna
Inpatient Units
Emergency Department
1 – 2 visitors allowed depending on patient condition. Visitors are interchangeable.
All other units (Outpatient, etc.)
For more information, call 270-786-2191.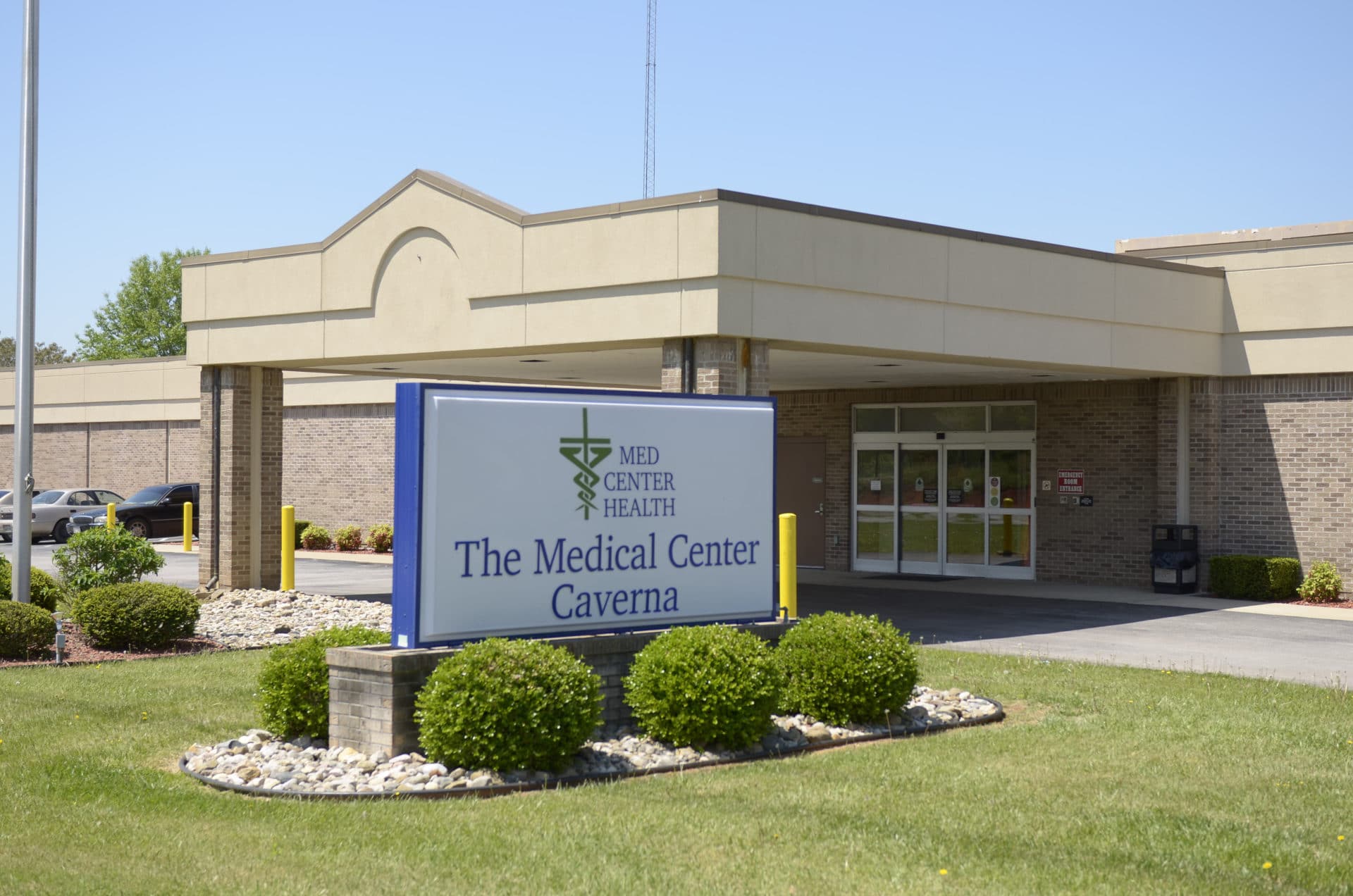 At The Medical Center at Caverna, we're committed to ensuring that Hart and surrounding counties in Kentucky have access to quality healthcare. As part of the healthcare system that includes The Medical Center at Bowling Green, we take pride in being much more than an acute care hospital. In addition to our fully staffed emergency room and 25-inpatient hospital beds, we offer a wide range of quality healthcare services through specialized clinics. Right here, close to home.
Diagnostic Imaging was recently expanded with the purchase of a 64-slice GE Revolution EVO CT Scanner. This provides a lower dose of radiation and allows for low-dose lung cancer screenings. Faster scan times improves the imaging and provides greater patient comfort.
COVID-19 Vaccination
COVID-19 vaccination is available by appointment. The vaccine is being administered to all persons over the age of 18. Please contact the facility for availability of vaccine for those under the age of 18. Persons with an appointment for the vaccine who are under the age of 18 must be accompanied by a parent or guardian.
Call 270-786-2372 for an appointment.
To schedule appointments for those under 18 years of age, please call for further information.
Arrive at The Medical Center at Caverna Main Entrance door for screening and you will be directed to the Vaccine Clinic Area.
Med Center Health will bill insurance companies for administration costs and individuals will not incur any costs. The vaccine will be provided regardless of whether or not a person has insurance. People requesting the vaccine must be Kentucky residents. A Kentucky driver's license or form of Identification to prove residency and age will be required. Please do not arrive more than 10 minutes early to your scheduled appointment. Persons with an appointment for the vaccine who are under the age of 18 must be accompanied by a parent or guardian.
COVID-19 Testing
COVID testing is done through the Emergency Department at The Medical Center at Caverna 24/7 with a provider's order. Patients are asked to park in designated parking spaces near the ambulance entry and to provide registration information by calling 270-786-2191.
---
Patient Services
Cardiology Clinic
Diagnostic Imaging
Emergency Room (E.R.)
General Surgery Clinic
Hematology & Oncology Clinic
Laboratory
Nephrology Clinic
Obstetrics & Gynecology Clinic
Orthopaedic Clinic
Pulmonology Clinic
Radiology
Rehabilitation Services
Respiratory Care
Skilled Medical Care and Rehabilitation
Telemedicine
---
The Medical Center at Caverna was been serving Hart County and the surrounding area since Caverna Memorial Hospital opened its doors and treated its first patient in June 1967. It has always been an important part of the community; many of Hart County's residents were born in this hospital.
Expansions were completed in 1999, 2009 and 2014, as new land and buildings were added. In 2016, the hospital became part of the Commonwealth Health Corporation and was renamed The Medical Center at Caverna.
---
Also Here