University of Kentucky (Bowling Green) Internal Medicine Residency Program
Welcome! The University of Kentucky (Bowling Green) Internal Medicine Residency Program at The Medical Center in Bowling Green seeks to train physicians interested in the field of Internal Medicine to have an excellent knowledge base and the clinical skills required to perform in the field of Hospital Medicine, Primary Care, or transition to a medicine subspecialty fellowship.
Program Staff
program description
The Internal Medicine Residency Program is thirty-six (36) months in duration and accepts seven (7) internal medicine residents for a total of twenty-one (21) residents. This program is structured to provide a resident with advanced training in internal medicine and to prepare him/her for examination leading to board certification. Although all internal medicine physicians share a core of information, the dimensions of knowledge and skill vary with the individual physician. Patient needs differ in various geographic areas, and the content of the internist's practice varies accordingly.
The program is accredited by the American Council of Graduate Medical Education (ACGME – Program ID # 1402000144) and is approved for twenty-one (21) total training positions.
Internal Medicine Residency Program Core Faculty
Third Year Internal Medicine Residents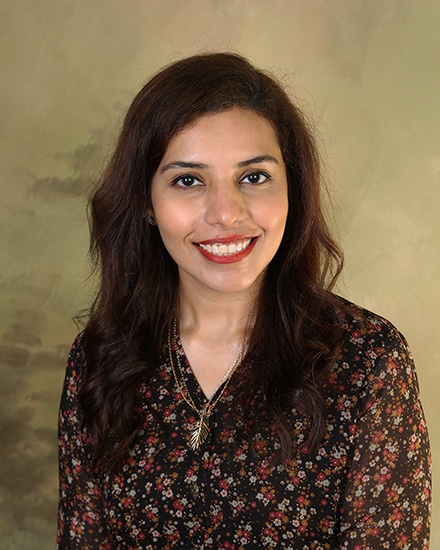 Second Year Internal Medicine Residents
First Year Internal Medicine Residents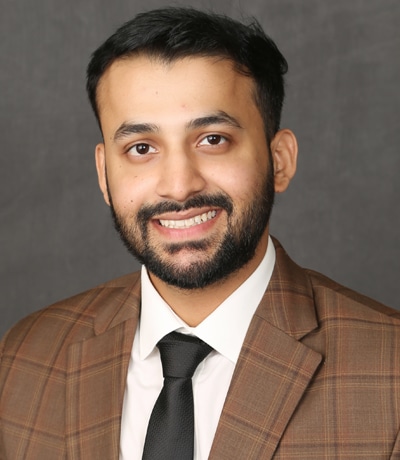 Recent Graduates
Program Curriculum
Post-Graduate Year 1
5 months of General Internal Medicine
1 month of Cardiology
1 month of Emergency Medicine
1 month on Night Float
1 month of Critical Care
½ month of Radiology
½ month of Anesthesiology
2 months of Electives
All residents attend a half-day continuity clinic every week
Post-Graduate Years 2 and 3
7 months of General Internal Medicine
1 month of Pulmonology
1 month of Endrocrinology
1 month on Gastroenterology
1 month of Hematology/Oncology
1 month of Infectious Disease
1 month of Nephrology
1 month of Rheumatology
1 month of Neurology
1 month of Geriatric Medicine
1/2 month of Palliative Care
1/2 month of Addiction Medicine
2 months of Critical Care
2 months of Night Float
3 months of Electives
All residents attend a half-day continuity clinic every week
Electives
Acceptable electives are as follows:
Any Internal Medicine Subspecialty
Additional General Internal Medicine/Critical Care/Night Float
Palliative Medicine
Neurology
Psychiatry
Any non-medical ambulatory surgical specialty, such as: non-operative orthopedic surgery, non-operative otolaryngology, sleep medicine, or allergy
requirements
MEDICAL SCHOOL
Eligible applicants must be graduates of a medical school accredited by the Liaison Committee on Medical Education (LCME), the American Osteopathic Association Commission on Osteopathic College Accreditation (COCA), or have graduated from an international medical school listed by the World Health Organization published in the World Directory of Medical Schools.
This program does not accept applications from candidates who have graduated from medical school more than 24 months prior to the anticipated PGY-1 start date unless they have been in a training program or in active practice within that time period.
USMLE/COMLEX EXAMINATIONS
Applicants must have passed USMLE Steps 1 and 2 or the COMLEX equivalent prior to being invited for an interview.
Preferred qualifications
This program selects from eligible applicants on the basis of their preparedness, ability, aptitude, academic credentials, communication skills, and other personal qualities.
The program's preferred qualifications include:
USMLE scores of 215 and above on each step or COMLEX scores of 450 and above on each step
No failures on any step of the USMLE or COMLEX
Application and Matching Services
The University of Kentucky (Bowling Green) Internal Medicine Residency Program participates in the Electronic Residency Application Service (ERAS®). All applications are processed through ERAS®. No other applications will be accepted.
Applications Must Include the Following:
The common ERAS® application form;
USMLE scores (or COMLEX equivalent – Steps 1 and 2 required for all applicants;
ECFMG report and certificate for international medical graduates including US applicants attending medical schools outside the US;
Official medical school transcript;
Medical Student Performance Evaluation (MSPE);
Three letters of professional reference; and
Personal statement.
The program participates in the National Resident Matching Program (NRMP) for both US and international medical graduates.
INTERNATIONAL MEDICAL GRADUATES
Eligible international medical graduates must have a current, valid certificate from the Educational Commission on Foreign Medical Graduates (ECFMG) at the time of application. In order to achieve ECFMG certification, international medical graduates must submit their credentials to the ECFMG and pass competency tests. International medical graduates must obtain their ERAS® Application Kits from the ECFMG, which will issue them only to qualified applicants.
The University of Kentucky College of Medicine (Bowling Green) Internal Medicine Residency Program accepts applications from foreign nationals who are holders of a Green Card (permanent resident) and individuals who are prepared to have a J-1 visa sponsored by the ECFMG. This program does not support H-1 visas.
Applications from candidates who do not meet these requirements will not be considered.
Interview process
Applicants selected for an interview will be contacted via email. Interviews will be scheduled between October 1 and December. If you are extended an invitation for an interview, we encourage you to contact our offices as soon as possible. Interviews are scheduled on a first come, first served basis. Please note there is a limited number of applicant positions that can be accommodated on any given interview day.
Interviewees will meet with the program director, program coordinator, select faculty, tour our facilities, and have lunch with current residents at The Medical Center at Bowling Green.