The Medical Center at Albany
The Medical Center at Albany provides healthcare services to Clinton and surrounding counties in Kentucky and Tennessee. As a 42-bed acute care hospital, we provide the community with first-rate inpatient and outpatient services, including emergency services, 24/7.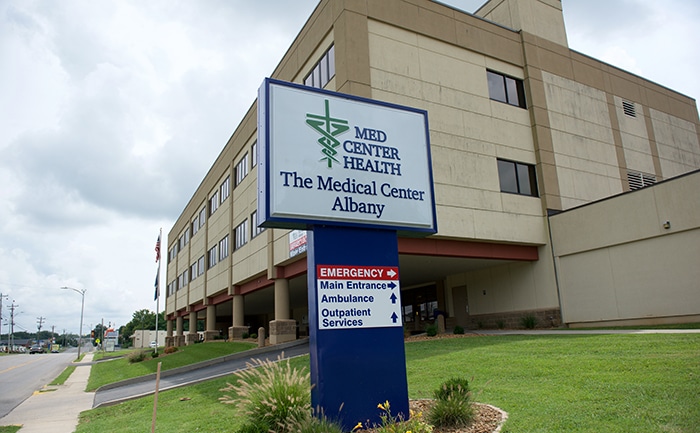 As part of Med Center Health, our mission is to care for people and improve quality of life in the communities we serve. The Medical Center at Albany combines state-of-the-art technology, unsurpassed personal care, and the finest healthcare professionals to ensure your visit will be the very best it can be.
Services and Specialties
Emergency Department
Computed Tomography (CT)
Magnetic Resonance Imaging (MRI)
Digital Mammography
Nuclear Medicine
Senior Perspectives
Respiratory Care
Laboratory Services
Cardiopulmonary Rehabilitation
Physician Specialists:
Cardiothoracic Surgery (Heart and Lung Surgery)
Infectious Disease (via telemedicine)
Interventional Cardiology
Orthopaedic Surgery
Psychiatry (via telemedicine)
Pulmonology
Contact us
The Medical Center at Albany
723 Burkesville Road, Albany, KY 42602
606-387-8000