The Medical Center Surgical Weight Loss Program – Albany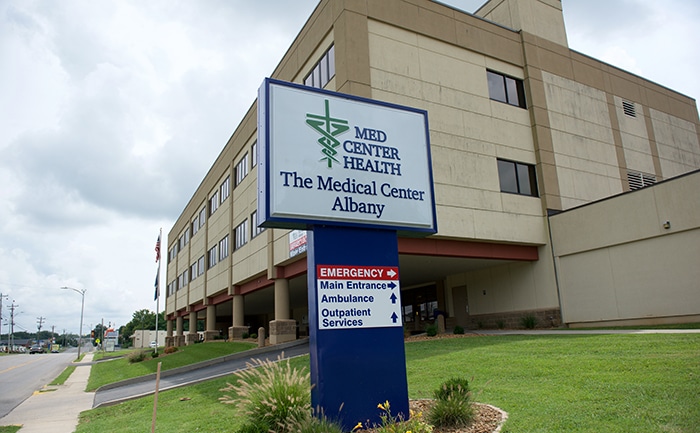 The Medical Center Surgical Weight Loss Program offers bariatric surgery services in Albany. Dr. Nwanguma and his staff see patients in Albany for evaluation, completion of pre-surgical requirements and follow-up care. Dr. Nwanguma performs surgery at The Medical Center at Bowling Green, which is accredited as a Center of Excellence in Metabolic & Bariatric Surgery by Surgical Review Corporation (SRC). Dr. Nwanguma has also been awarded the distinction of Master Surgeon in Metabolic and Bariatric Surgery by SRC. Appointments can be made by calling the Bowling Green office at 270-796-6333. Telemedicine visits are available by appointment.
The Medical Center Surgical Weight Loss Program uses a multidisciplinary approach for patients, giving them the best opportunity for success. Arming patients with the tools they need to achieve a healthy weight for life begins with an initial appointment that includes history and physical examination, psychological evaluation and nutritional evaluation. Surgical options are reviewed, and requirements for exercise and lifestyle changes to improve overall health before surgery are discussed.
Nutritional counseling with a registered dietitian helps patients understand how their current diet and eating habits have affected their health. Education is provided on how their diet will need to change before and after the surgery in relation to nutrition and supplements.
Weight loss surgery is more than just a physical change to the body. Psychological changes must take place to address the emotional and behavioral aspects as a patient makes this life-changing journey. Consultations with qualified personnel play an integral role in the program.
Surgical Weight Loss Intake Packet
---
Patient Services
Surgeries are performed at The Medical Center at Bowling Green.
Sleeve Gastrectomy
Laparoscopic Roux-en-Y Gastric Bypass
Gastric Plication
The Medical Center at Albany

723 Burkesville Road